LẤY NHÂN VIÊN LÀM
TRỌNG TÂM PHÁT TRIỂN
Hãy đến làm việc tại Kotwel, một trong những nhà cung ứng dịch vụ uy tín nhất tại Thành phố Hồ Chí Minh. Tại Kotwel, chúng tôi mang đến chế độ phúc lợi xã hội hấp dẫn cùng với nhiều cơ hội thăng tiến, học hỏi và phát triển bản thân cho đội ngũ nhân viên tài năng tại công ty.
Gia nhập đội ngũ chúng tôi
CÁC VỊ TRÍ HIỆN ĐANG TUYỂN
Bạn đã sẵn sàng khởi đầu hành trình mới với Kotwel? Hãy cùng chúng tôi mang lại giá trị tích cực cho các doanh nghiệp bằng cách cung cấp dịch vụ uy tín, chất lượng và chuyên nghiệp cho khách hàng toàn cầu.
Project Coordinator (Hiring)
Location: Ho Chi Minh City, Vietnam
Type: Full-time
Job Description
Key Responsibilities
Track the project schedule, coordinate internal and external resources
Actively communicate with the client, try our best to meet client demand, timely report project status to the client
Communicate with project team members and partners, and resolve questions from the project team
Track and control the project cost, adjust the budget and do the financial settlement timely
Summarize the experiences of project and fill the finished project
Project analysis, quotation preparation, budget and project planning, project process planning
Requirements:
At least one year experience as a Project Coordinator.
Solid experience in writing project documents in a clear and concise manner (project plan, schedule, post-project report)
Ability to communicate effectively with clients and/or employees
Proven negotiation skills in dealing with delicate aspects of small/medium sized project proposals
Experience solving practical problems and deal with a variety of concrete variables
Possess leadership, time management, and organizational skills
Strong attention to detail and the ability to maintain group focus
Ability to function productively and proactively in a fast-moving environment.
Excellent command of Vietnamese and English
Project Manager (Closed)
Location: Ho Chi Minh City, Vietnam
Type: Full-time
Job Description
As a Project Manager, you will be responsible for the day-to-day management of one or more complex programs. You may also manage project coordinator(s) assisting with projects. The role requires class-leading customer engagement involving strong written and verbal communication skills, ability to empathize with and respond to customers' needs, problem-solving skills and the ability to function effectively in a fast-moving, rapidly-changing environment. Collaboration with multi-location and cross-functional teams will be key to maintain and improve customer satisfaction, revenue and margin.
Key Responsibilities
Be able to recognize Customer needs and proactively focus on fulfilling these needs through innovative thinking and collaboration with internal technical, production, quality and management teams.
Be aware of, and actively seek out opportunities for increasing program revenue.
Review customer satisfaction regularly and focus on meeting and exceeding customers' expectations.
Collaborate with our Sales team to ensure Customer Retention and Growth.
While working with our off-shore teams, plan and monitor projects to meet deadlines, quality and budget requirements. Focus on continuous improvements and cost saving measures.
Collaborate with internal teams to initiate and implement procedural changes and customized workflows.
Own and maintain project financials, including revenue recognition, revenue forecasting and billings.
Requirements:
4 to 6 years experience as a Project Manager.
Experienced in project finances.
Top-class communication skills, both written and verbal.
Strong customer service, negotiation and problem-solving skills.
Strong interpersonal and leadership skills.
Experience in data collection and crowd is a plus.
Ability to function productively and proactively in a fast-moving environment.
Ability to deal effectively with ambiguity while ensuring that challenging delivery timelines are met.
Excellent command of Vietnamese and English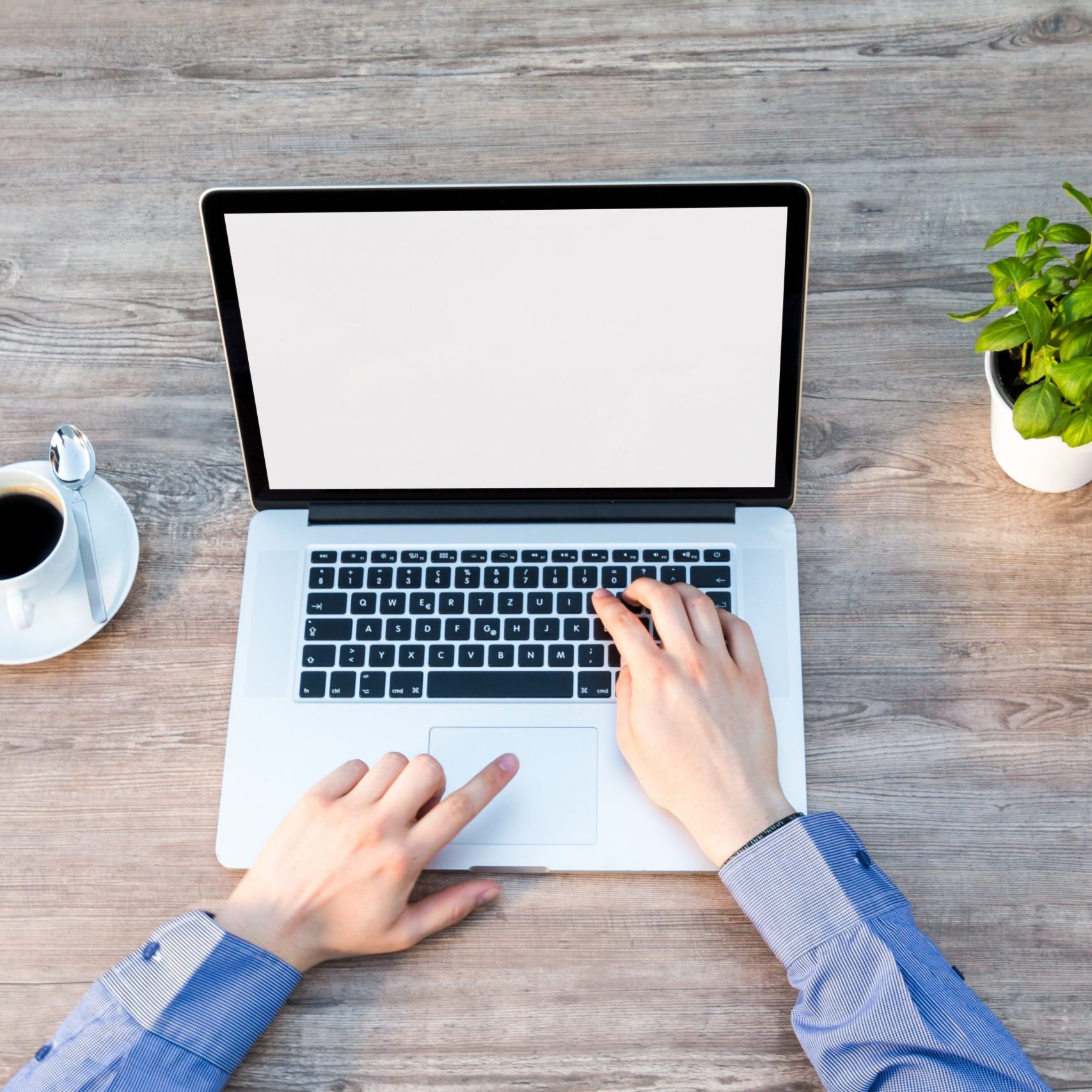 Freelance Translators (Closed)
Location: Flexible
Type: Flexible
Job Description
Key Responsibilities
Reading the original document and translating it
Editing translated versions
Proofreading translations following the standard guidelines.
Being sensitive to the culture of the original languages and the target languages during the translation process
Requirements:
Excellent command of colloquial and written English & Vietnamese.
Previous experience in translating or proofreading is preferred.
Positive, can-do spirit, proactive, result-driven, and resourceful.
Willing to learn new things and enjoying new challenges.
Able to strictly follow guidelines
High responsibility and punctuality is a must
Able to work in a fast-paced environment and within limited time constraints.
Experience in CAT is a plus.
*Note: Only shortlisted candidates will be contacted.
Power BI Developer - Data Modeler
Location: Ho Chi Minh City
Type: Full-time
Job Description
Key Responsibilities:
• Implementation of BI dashboards while ensuing the solution meets flexibility, usability, and performance requirements.
• Assisting with the creation and maintenance of SQL store procedures, views and ad-hoc SQL reporting, including directly querying delta lake through HIVE and Databricks notebooks.
• Work cross functionally with Technology, Operations, Products and Finance to deliver strategic projects allowing company to offer the best customer experience.
• Ensuring Group Data Protection policies are adhered to.
• Follow and take a leading role in Global BI's established policies and procedures for solution development lifecycle, including analysis, design, testing.
• Power BI integration with ERP system and other sources of data to provide better information for leaders.
• Maintain and support data analytics platforms.
• Identify areas of inefficiency in the existing system/ manual processes and help users to define business requirements which may entail process streamlining and/or automation. Assist users and provide guidance in process mapping for as-is and to-be process modelling.
About you:
The Essentials:
• At least 2 years Data Analysis experience or similar
• Experience with PowerBI, SQL
• Strong Microsoft Applications capability, particularly with Excel and data manipulation
• Strong attention to detail and ability to identify trends within data sets
• Competent in written and verbal English.
The Attributes:
• Proven problem-solving skills.
• Customer centric with commitment to high standards of service delivery.
• High attention to detail & strong time/priority management skills
• Effective time/priority management skills.
• Strong interpersonal and presentation skills across different cultures.
• Ability to flex your working day - rotating roster that may include late nights, weekends and early mornings and flexible with uncertainties/changing priorities and under pressure.
• Ability to travel on business when required.
*Note: Only shortlisted candidates will be contacted.
AI Engineer (Hiring)
Location: Ho Chi Minh City, Vietnam
Type: Flexible (Freelance, Full-time, Part-time, Contract)
Job Description
We are seeking a highly skilled and experienced AI Engineer to join our dynamic team in Vietnam. As an AI Engineer at Kotwel, you will be responsible for implementing diverse AI projects, collaborating with our clients to develop cutting-edge solutions tailored to their specific needs. You will work closely with a team of experienced professionals to analyze data, build and deploy AI models, and contribute to the success of our clients' projects.
About Kotwel:
Kotwel is a leading service provider specializing in delivering customized AI/ML solutions, data services, and localization needs to our clients. With a strong focus on speed, precision, and flexibility, we pride ourselves on providing innovative and reliable solutions that meet the unique requirements of our clients.
Job Type: Flexible (Freelance, Full-time, Part-time, Contract)
During the application process, we will discuss the specific details of the job type with each candidate to determine the most suitable arrangement based on their qualifications, availability, and mutual agreement.
Responsibilities:
Collaborate with clients to understand their business objectives and translate them into AI/ML solutions.
Design, develop, and deploy AI models to solve complex business problems.
Apply statistical analysis and machine learning techniques to extract insights and patterns from large datasets.
Perform data preprocessing, feature engineering, and model evaluation to ensure optimal performance.
Work closely with cross-functional teams to integrate AI solutions into existing systems and processes.
Stay up-to-date with the latest advancements in AI/ML technologies and apply them to enhance our service offerings.
Conduct thorough testing and debugging of AI models to ensure accuracy and reliability.
Document technical specifications, methodologies, and outcomes of AI projects.
Collaborate with teammates and participate in knowledge sharing to foster a culture of continuous learning.
Requirements:
Bachelor's or Master's degree in Computer Science, Engineering, or a related field.
Proven experience in developing and implementing AI/ML solutions, preferably in a professional setting.
Strong programming skills in languages such as Python, Java, or C++, with proficiency in AI frameworks (e.g., TensorFlow, PyTorch) and libraries (e.g., scikit-learn, NumPy).
Solid understanding of machine learning algorithms, data structures, and data manipulation techniques.
Familiarity with cloud platforms (e.g., AWS, Google Cloud) and distributed computing frameworks is a plus.
Excellent problem-solving skills and the ability to analyze complex business requirements.
Effective communication skills to collaborate with clients and present technical concepts to non-technical stakeholders.
Demonstrated ability to work both independently and as part of a team in a dynamic and fast-paced environment.
Fluency in English (both written and verbal) is required.
Salary Range:
The salary for the Senior AI Engineer position is negotiable and will be based on factors such as the candidate's experience, qualifications, and expertise. The salary range for this role starts from approximately 20,000,000 VND per month and can go up to 46,000,000 VND per month. The final salary offer will be determined based on these factors and the candidate's performance during the interview process.
Benefits:
Performance-based bonuses and incentives.
Health insurance coverage.
Annual leave and public holidays.
Opportunities for career growth and advancement.
Application Process:
If you are passionate about AI/ML and excited about working on diverse projects with leading clients, we encourage you to apply for this position. Please submit your resume and a cover letter detailing your relevant experience and explaining why you would be a good fit for Kotwel to the email address [email protected]. Kindly include the subject line: "AI Engineer Application - [Your Full Name]" in your email.
We appreciate all applications, but only shortlisted candidates will be contacted for further consideration. Thank you for considering Kotwel as your potential employer.
Freelance Recruiter (Closed)
Location: Flexible
Type: Flexible
Job Description
Responsibilities
Sourcing and recruiting qualified freelance translators of different language combinations for translation & localization projects using a variety of search methods
Negotiating rates per word and discounts according to project volume and budgets.
Maintaining the database of freelance translators.
Evaluation and tracking of freelance translators' performance.
Relationship management with existing freelance translators.
Supervising and promoting the use of new freelance translators.
Other vendor management tasks as required
Requirements

Bachelor's Degree in Human Resources, Business Administration, or related field
2 years of recruiting experience preferred
Ability to communicate effectively, both orally and in writing
Excellent organizational and time management skills
Comfortable making decisions independently
Proficient in Microsoft Office
Working knowledge of interview techniques and applicant screening methods
*Note: Only shortlisted candidates will be contacted.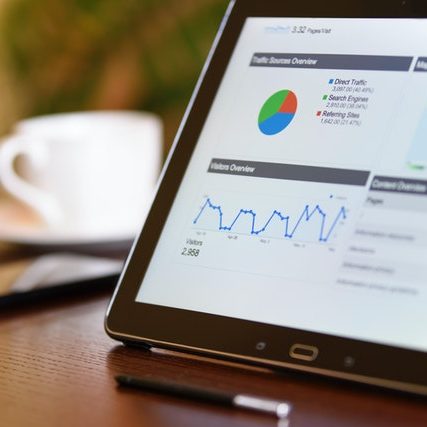 Business Analyst (Closed)
Location: Ho Chi Minh City, Vietnam
Working Hours: Full-time
Job Description
Key Responsibilities
Data analysis:

Perform customer segmentation: using relevant data models to segment users into actionable groups
Perform predictive analytics: apply statistical techniques to predict demand change triggered by different marketing initiatives
Data interpretation & visualization:

Collect the right data for different business questions.
Be able to read the right insights from data and make sound recommendation to the business
Be able to present the data in a friendly way for mass audience

Research:

Collaborate with cross functional teams to form effective hypothesis to drive for growth based on business needs
Use statistics to test the hypothesis and make concrete findings
Requirements:
A BA/BS degree in economics, market research, business analytics or a relevant fields;
Although we welcome fresh graduates, candidates with a direct experience of 1-2 years in business intelligence, strategy office, growth team and market research team are more preferred.
Be familiar with different data tools such as SQL, Python, R
Obtain a high level of logical thinking and a natural hunger for problem solving
Be detailed-oriented
Collaborative, open for learning and good communication skills
Fluency in Vietnamese & English
*Note: Only shortlisted candidates will be contacted.
Freelance Image Annotator (Closed)
Location: Flexible
Type: Flexible
Job Description
About the role
We are looking for detail and visual-oriented individuals to join us in our goal to improve the quality of product for customer in communities across the nation. As an Image Annotator, you will be responsible for quality-reviewing and annotating images for key products. The ideal candidate for this role is a visual learner, has great attention to detail, and is comfortable conducting repetitive work with product image data.
Key Responsibilities
Utilizing your experience with art and design, use our editing interface to annotate and QA existing labels of images with appropriate, pre-defined tags that you will learn during your training and onboarding process.

Collaborate with the data science team to help improve the annotation interface and contribute your ideas to improve the annotation process.

Learn basic machine learning knowledge to better understand how annotations are used, allowing you to make more judgement calls on edge cases that may come up during labelling.
Requirements:
A visual learner who works with precision with large quantities of images

A student studying photography, art, graphic design and has extensive experience utilizing graphics editing tools (e.g., Adobe Illustrator, Visual Annotation Software), OR,

A job seeker from various background, passionate with interest/experience in image annotating specific to products

Detail oriented, quality-focused, and meticulous

Ability to work autonomously and meet bi-weekly deadlines

Strong computer skills with proficiency in Google Docs, Google Sheets. Candidates with Adobe Illustrator / related graphics editing tool proficiency is preferred
*Note: Only shortlisted candidates will be contacted.